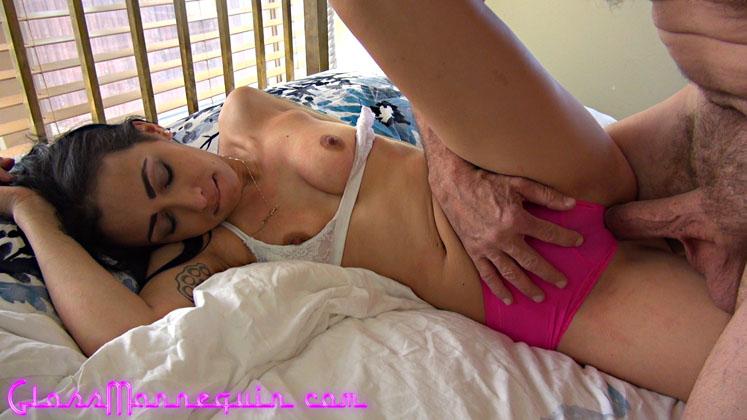 Content Type: Pictures
Featuring: Kat Cummings, Richard Nailder, Bonnie Humphrey
Published: 21 Feb 2017
Category: Couples Fucking
Tags: Small Tits, Skinny, Romantic Sex, Petite Girls, Panties, Nice Tits, Natural Tits, Multiple Orgasms, Little Ass, Latina, Hard Body, Hairy Pussy, Fucked Hard, Female Orgasm, Cunnalingus, Creampie, Cocksucking, Cock Too Big, Brunette, Boy Kissing Girl, Big Cock, Amateur, Tattooed
Number of pictures: 444
Associated Videos: Kat Cummings Creampied...
Panty Play Before The Creampie With Kat Cummings
If you like sexy petite Latinas as much as I do you're going to love these pictures of me fucking Kat Cummings. In this set, Kat and I have some amazing sex as my girlfriend films us. Kat has multiple orgasms and Bonnie even helps by sucking my cock and eating my creampie out of Kat's dripping wet cunt. Enjoy.