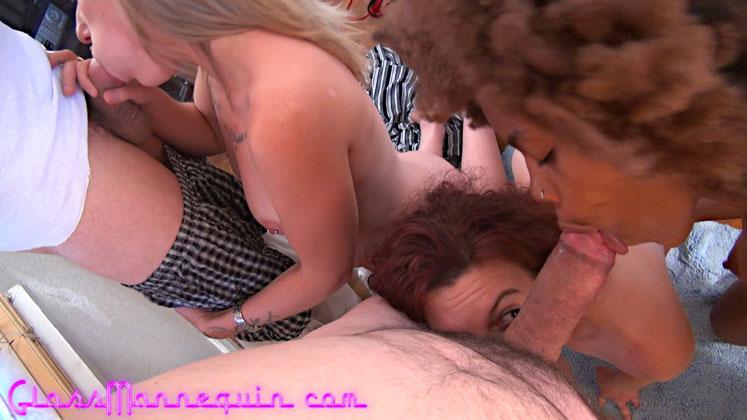 Content Type: Pictures
Featuring: Gracelynn Moans, Kiki Nicholle, Bonnie Humphrey, Richard Nailder, Terrence Lake
Published: 04 Apr 2017
Category: Group Sex
Tags: Skinny, Shaved, Redhead, POV, Pierced, Orgy, Old and Young, Natural Tits, Multiple Orgasms, MILF, Long Hair, Landing Strip, Hard Body, Hairy Pussy, Girl Kissing Girl, Fucked Hard, First Time, Fingering, Female Orgasm, Facial, Ebony, Cunnalingus, Cumshot, Creampie, Cocksucking, Closeup, Brunette, Boy Kissing Girl, Blonde, Big Cock, Big Ass, Bi-Sexual Girls, Amateur, Small Tits, Tattooed
Number of pictures: 460
Associated Videos: Interracial Orgy Before...
Morning Sex Orgy (Part 1)
After a hot night with the girls, Bonnie and Kiki crashed at my house and Gracelynn came back early and joined us for a morning sex orgy. Gracelynn got the girls warmed up and then the boys joined in the fun. Turns out it was all three girls's first time with more than one cock.